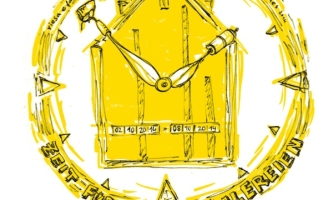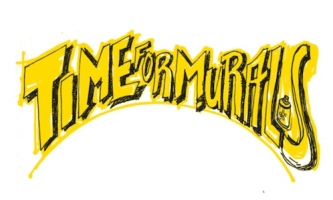 Internationale Mural-Projekte zwischen Subkultur, Soziokultur und Kunst stellen sich vor
Teil von "Zeit für Wandmalereien"
Bevor großflächige Wandbilder im öffentlichen Raum entstehen, gibt es zunächst Ideen und Konzepte, wo und wie sie entstehen sollen. Vielfach werden diese Überlegungen für Mural-Projekte in oder für "vernachlässigte" Viertel gemacht. Doch bevor überhaupt ein erster Pinselstrich für eine Wand gemacht ist, braucht es jede Menge organisatorische Vorleistungen, unterschiedliche Kooperationspartner_innen, Unterstützer_innen und Engagement. Die jeweiligen Akteur_innen aus sieben verschiedenen internationalen Wandmalerei-Projekten präsentieren aktuelle Ansätze der Street-Art- und Mural-Szene. Dadurch werden zum einen Gemeinsamkeiten und Unterschiede der jeweiligen soziokulturellen Hintergründe aufgezeigt, zum anderen aber auch Arbeitsweisen veranschaulicht und Problemfelder wie Lösungsansätze beschrieben.
Moderation: Denise Ackermann (DE), Jens Besser (DE)
EINTRITT kostenfrei. Über eine Spende freuen wir uns sehr!
Gespräch, Vortrag
Donnerstag, 02.10.2014, start 20:00
THU 2.10.2014 8 pm | Presentation of international mural projects between subculture, the sociocultural and art
Motorenhalle. Projektzentrum für zeitgenössische Kunst, Wachsbleichstraße 4a, 01067 Dresden
Before large scaled murals can emerge in public space, ideas and concepts must be developed that consider where and how they should emerge. These mural projects in public spaces are often considered for neglected districts. Before the first stroke of the brush can be made on a wall, there is a great need for much organizational work, finding various cooperation partners and engaged volunteers. There will be seven different international mural projects that offer insight into current approaches to contemporary street art and mural making. This will illustrate the similarities and differences in the many sociocultural backgrounds, as well as the diverse working methods including problems and possible solutions in the field.
Presentation: Denise Ackermann (DE), Jens Besser (DE)
ENTRANCE free, a donation is thankfully accepted!